Obama Opponents' Arguments on Nuclear Policy Rebutted
| | |
| --- | --- |
| | |
| | PNND Member Hideo Hiraoka |
February 22, 2010
PNND member Hideo Hiraoka and 203 other Japanese legislators sent a letter to US President Obama supporting his stated policy objectives of moving towards a world without nuclear weapons—undercutting a key argument against President Obama's nuclear disarmament vision.
"Such unequivocal cross-party support from an important US ally is a key victory for the Obama nuclear agenda," said Jonathan Granoff, President of the Global Security Institute. Opponents of Obama's nuclear policies often cite the dependency of Japan and other US allies on the US nuclear deterrent, including a first-strike capability, claiming that moves towards disarmament will incite these allies to develop their own nuclear arsenal. "The parliamentarians' letter is a clear rebuttal of this fallacious argument," said Granoff.
The parliamentary letter follows a first letter sent by Foreign Minister Okada to Secretary of State Hillary Clinton in December, 2009, requesting US consideration of adoption of a "no first use" policy, in which the US would vow never to use nuclear weapons first in a conflict. This policy is a recommendation of the recent report of the International Commission on Nuclear Non-proliferation and Disarmament, co-chaired by former Japanese Foreign Minister Yoriko Kawaguchi and former Australian Foreign Minister Gareth Evans.
Ambassador Robert Grey, Director of the Bipartisan Security Group

photo courtesy of
EastWest Institute
"This will hopefully have an immediate impact on the ongoing debate over the Nuclear Posture Review," said Ambassador Robert Grey Jr., Director of GSI's Bipartisan Security Group. "This conclusively demonstrates that the arguments on extended deterrence advanced by Schlesinger and Kyl are unfounded."
The letter, which was also delivered by a delegation of Japanese legislators to the US ambassador to Japan, John V. Roos, supports the US objective to achieve a world without nuclear weapons as outlined in Obama's April 2009 Prague speech, calls on the US to adopt as a first step a 'sole purpose' policy (i.e. that the US nuclear weapons are only for deterrence against others from using nuclear weapons against the United States or its allies), and asserts that Japan will not seek the possession of nuclear weapons if the US adopts such a policy.
Endorsers of the letter include leading members of all political parties such as Yoriko Kawaguchi (LDP – Co-chair of the International Commission on Nuclear Nonproliferation and Disarmament and a former Foreign Minister), Taro Kono (LDP – Former Chair of the Foreign Affairs Committee), Senator Tadashi Inuzuka (DPJ from Nagasaki), Mizuho Fukushima (SDP) and Masao Akamatsu (Komei-to).
On February 9, Japanese Prime Minister Hatoyama commented favourably in the Diet (Japanese Parliament) on Hiraoka's initiative, indicating that it was in accordance with his government's commitment to maintaining the Japanese three non-nuclear principles and his support for nuclear disarmament.
The Global Security Institute works closely with several elements in the Japanese Government, including parliamentarians (through its Parliamentarians for Nuclear Non-proliferation and Disarmament program) and the foreign ministry (through its Middle Powers Initiative program). Foreign Minister Okada received a recent MPI delegation in Tokyo.
An unofficial translation of the parliamentary letter is available at: https://www.gsinstitute.org/archives/Okada_Obama.doc. An unofficial translation of Foreign Minister Okada's letter is available at: https://www.gsinstitute.org/archives/Okada_Clinton.pdf.
See also "Japan and NATO Are Ready for the US to Reduce Nuclear Weapons," Alyn Ware, Huffington Post.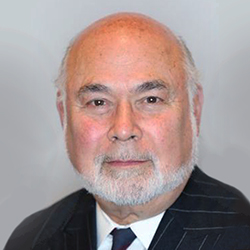 Jonathan Granoff is the President of the Global Security Institute, a representative to United Nations of the World Summits of Nobel Peace Laureates, a former Adjunct Professor of International Law at Widener University School of Law, and Senior Advisor to the Committee on National Security American Bar Association International Law Section.