Building a Common Purpose:
A Message from the President
The work of the programs described in this newsletter are designed to fulfill the aspirations of President Obama to obtain "the security of a world without nuclear weapons" which United Nations Secretary-General Ban Ki-moon characterized as "a global public good of the highest order."
Our analysis guides our work. It is based on the sober recognition that despite a clear "ought"— a nuclear weapons free world— we are dealing with a challenging "is": nuclear weapons states either modernizing their arsenals or committing to do so at enormous political, military and economic costs. (1)
These expenditures are taking place despite recent successes in arms control, such as the achievement of the new START between the US and Russia and the 2010 Nuclear Non-Proliferation Treaty Review Conference, at which governments made over 60 commitments to action on non-proliferation and disarmament. In the United States alone, modernization efforts could top $200 billion.
Worldwide, these hundreds of billions of dollars could be spent on addressing real human security needs such as ending poverty, and protecting the climate, the rainforests and the oceans. These dollars are instead wasted on counterproductive endeavors that serve to perpetuate institutions that, in effect, endanger our security. Our work is to help change how security is pursued.
A simple example of how equations need to be changed can be seen in the 2012 US Department of Energy's budget for Lawrence Livermore Laboratory. $1.2 billion dollars are requested. But look at the devilish details: 89% of that is for nuclear weapons, 7% for non-proliferation efforts, 3% for core science research and the remainder for renewable energy efforts. Yet, the public relations efforts highlight by a factor of nearly 9 to 1 the science and renewable energy work over the nuclear weapons work. This is not only a distortion of fact, but a distortion of values. T o obtain real security, the laboratory and other such institutions the world over should be spending ten times as much on advancing needed progress on renewable energy and ten times less on weapons. (2)
In the near future, will we see progress in obtaining a cut off on fissile materials, obtaining entry into force of the test ban treaty, bringing into effect additional safeguards in IAEA inspections and other nonproliferation threat reducing steps? Will we see progress on a nuclear weapons free zone in the Middle East? We believe that the speed of obtaining these valuable policies will be dramatically increased if there is an activated common purpose to obtain a nuclear weapons free world and engagement in the process to get there as soon as possible. Then non-proliferation and disarmament efforts become integrated processes that, step by step, make our purposes clearer and institute policies that make us safer.
Secretary-General Ban Ki-moon's Five Point Proposal on Nuclear Disarmament helps clarify and build that common purpose. It begins by calling for progress on a framework of instruments or nuclear weapons convention. States must begin now on a process, even if their efforts are preliminary and preparatory, to realize a verifiable, enforceable and universal ban on nuclear weapons. The programs described herein are designed to advance this process.
For those of you who help make this happen by working on these issues or supporting those who work on them, we express our deep appreciation.
Sincerely,
(1) See: "Nuclear Weapons Threat Not Decreasing, Study Says," Agence France-Presse, June 6, 2011.
(2) See: Kelley, Marylia, "Livermore Lab: Perception Versus Reality," San Francisco Chronicle, June 28, 2011.
Middle Powers Initiative Activities
New MPI Brief: A Global Law to Ban Nuclear Weapons
The newest brief from the Middle Powers Initiative asserts that "it is urgent to seize the present opportunity, and to begin, soon, collective preparatory work leading to the enactment of a universal, verifiable, irreversible and enforceable legal ban on nuclear weapons." The brief continues: "Such a ban would put an end to the grim spectacle of some states' reliance on weapons whose use is palpably inhumane and also contrary to law governing the conduct of warfare."
The brief has been circulated widely to Missions at the United Nations, and in key middle power capitals around the world, as part of MPI's ongoing culsntative project to ensure implementation of agreements made under the NPT and advance the UN Secretary-General's Five Point Proposal for Nuclear Disarmament. (See below.)
» Download the full brief (PDF)
» Read the Executive Summary (PDF)
Ottawa Seminar
On April 11-12, 2011, Canadian NGOs held an Experts Seminar on a Nuclear Weapons Convention in Ottawa. The discussions addressed a broad range of legal, political, security and verification requirements for progress toward a global legal ban on nuclear weapons. MPI Chairman Ambassador Richard Butler, MPI International Steering Committee Member Dr. John Burroughs and MPI founding Chairman Senator Douglas Roche delivered presentations to the group.
At the conclusion of the meeting, recommendations were adopted calling on the Canadian Government, including a recommendation to consider facilitating a meeting convened by MPI in Ottawa amongst interested middle powers to consider what steps might be taken to implement the Secretary-General's Five Point Proposal and the outcome of the 2010 NPT Review Conference.
» Read the summary report of the Seminar
» Download a transcript of Ambassador Butler's presentation
World Capital Tour
From May 27-June 19, MPI Founder Douglas Roche, O.C., embarked on a world tour to present the MPI brief, "A Global Law to Ban Nuclear Weapons," to foreign ministries in Beijing, New Delhi, Moscow, Oslo, Sweden, Brussels, Berlin and London. The tour included a series of the Singhmar Family Foundation Lectures, which highlighted the themes of his new book, How We Stopped Loving the Bomb, an illustration of how a global treaty banning all nuclear weapons would improve the security of everyone – including the nuclear weapon states.
After the three-week tour, Senator Roche concluded that, "Weakened government ideology in support of nuclear weapons is now colliding with chronic deficits and other economic realities that make them unaffordable."
Alyn Ware, Global Coordinator of the network of Parliamentarians for Nuclear Non-Proliferation and Disarmament (PNND), joined Senator Roche for the European leg of the tour.
In addition to meeting with foreign ministry officials in these world capitals, Senator Roche also presented at a number of public events organized by civil society organizations, including events in Beijing (at the China Foreign Affairs University,) New Delhi (at the Centre for Policy Research), Moscow (at the USA/Canada Institute), Stockholm (organized by the International Peace Bureau), Oslo and Berlin.
» Read Senator Roche's post-tour analysis published in The Embassy
» Download the PDF version
InterAction Council
Members of the InterAction Council at the Quebec City meeting. Ambassador Richard Butler is on the far left. (Click to enlarge)

PHOTO CREDIT: Reuters
On May 31, the InterAction Council— an international organization of more than thirty former heads of state or government– issued a communiqué calling, inter alia, for the "verifiable and irreversible elimination" of nuclear weapons, which they view as "an unacceptable and disproportionate threat to every living thing on the planet."
MPI Chairman Ambassador Richard Butler delivered a presentation on the topic of nuclear disarmament and non-proliferation as a contribution to this distinguished group's Final Communiqué on the issue. The disarmament portion of the communiqué is on the MPI website.
Participants at the 29th Annual meeting in Québec City included former Prime Minister Jean Chrétien, former US President Bill Clinton, former German Chancellor Helmut Schmidt, former Mexican President Ernesto Zedillo and a host of other former heads of government.
» Download the full text of the Communiqué (PDF)
» Read the IAC's press release
» View the list of participants
» Read more about the InterAction Council
Swiss Seminar on Irreversibility of Nuclear Disarmament
The Federal Department of Foreign Affairs of Switzerland convened a Seminar on the irreversibility of nuclear disarmament in Glion, Switzerland on February 17-18th, 2011.
A basic paper was prepared by the Verification Research Information and training Center (VERTIC), London, to assist consideration of this important subject. Participants were individuals with established senior level expertise in nuclear arms control and verification technologies and policies. The Chairman of MPI took part and was asked to make a presentation on the political dimension of irreversibility. The following are the notes which formed the basis of his oral presentation.
» Read a transcript of Ambassador Butler's presentation
Geneva Consultation: "From Aspiration to Reality: Nuclear Disarmament after the 2010 NPT Review Conference"
In partnership with the Swiss Federal Department of Foreign Affairs, the Middle Powers Initiative heldthe first major intergovernmental conference after the NPT Review Conference. Titled, "From Aspiration to Reality: Nuclear Disarmament After the 2010 NPT Review Conference," a nuclear weapons convention was a central theme of the conference, along with international humanitarian law and other commitments made at the Review.
Held in Geneva Switzerland, September 14-15, 2010, 23 nations participated in the conference, which included a keynote presentation by Peter Maurer, State Secretary for Foreign Affairs of Switzerland.
Mr. Mauer said that insisting on "the inherently inhuman nature of nuclear weapons…will help prepare the ground" for outlawing them. He called on the nuclear weapon states to make "credible commitments" to complete nuclear disarmament. "What we need is real, irreversible progress. And such progress is credible only if states enter into legally binding commitments. It is time to outlaw nuclear weapons. And we need to outlaw them for all states, not just for some."
» Download the full Geneva Conference Report (PDF)
» Read the announcement
» Download the Executive Summary (PDF)
» View the photo gallery
Promoting the Rule of Law
The Final Document of the 2010 NPT Review Conference reaffirmed that "all states should comply at all times with international law, including international humanitarian law." An implication of this affirmation is that nuclear weapon states and members of nuclear alliances now must make their policies and deployments compatible with international humanitarian law (IHL). to nuclear weapons can advance the values of a global convention outlawing their stockpiling and use.
October 18 event co-sponsored by the
Permanent Mission of Austria
GSI and MPI organized two complementary seminars at the United Nations General Assembly. The first, co-sponsored by the Permanent Mission of Austria and the Middle Powers Initiative, was titled "Routes to Elimination," and featured Philippines Ambassador Libran Cabactulan, President of the 2010 NPT Review Conference, MPI Founding Chairman Douglas Roche, Swiss Ambassador Christian Strohal and PNND Global Coordinator Alyn Ware.
» Read the October 18 Event Report
Then on October 25, the Global Security institute, in partnership with the Lawyers' Committee on Nuclear Policy and the Permanent Mission of Switzerland, held a panel discussion based on the article by LCNP Board Member Dr. Charles Moxley, LCNP Executive Director John Burroughs and GSI President Jonathan Granoff, published in the Winter 2011 edition of Fordham International Law Journal.
» Read the Fordham Law Review article
| | |
| --- | --- |
| | |
| | Ms. Alison Kelly of Ireland makes an intervention at the IHL event |
The discussion emphasized the importance of building upon the provision of the May 2010 Nuclear Non-Proliferation Treaty Review Conference Final Document which called for "special efforts to establish the necessary framework to achieve and maintain a world without nuclear weapons."
It is this framework, said Mr. Granoff, serving as the event moderator, that "has to rest on the rule of law, and one key aspect of the rule of law is set out in another provision of the Final Document reaffirming that 'all states should comply at all times with international law, including international humanitarian law'." An implication, according to Mr. Granoff, is that nuclear weapon states and members of nuclear alliances now have to make their policies and deployments compatible with IHL, and should establish visible processes to do so.
» Read the October 25 event report
» View a photo gallery of the event
Disarmament and Peace Education Activities
United Religions Initiative
The United Religions Initiative (URI) is an internationally recognized interfaith network active in 78 countries that works to cultivate and connect grassroots change-makers across religious, cultural and geographic boundaries, harnessing their collective power to take on religiously motivated violence and social, economic and environmental crises that destabilize regions and contribute to poverty.
| | |
| --- | --- |
| | |
| Former Secretary of State George Shultz | |
Global experts including Dr. Sidney Drell, former Secretary of State George Shultz, BSG Member Ambassador James Goodby, GSI President Jonathan Granoff, MPI Steering Committee member Professor David T. Ives and GSI Board Member Rev. Tyler Wigg Stevenson formed a subgroup of the URI entitled "Voices for a World Free of Nuclear Weapons."
On February 4, the group issued "a Call to Conscience: A Ban on Nuclear Weapons."
» Read the URI's "Call to Conscience"
| | |
| --- | --- |
| | |
| | Panel at the Newark Peace Education Summit |
| | |
Newark Peace Summit
From May 13-15, Newark Mayor Cory Booker and the House of Tibet hosted a massive Newark Peace Education Summit focusing on peacemaking practices from around the world, drawing experts in peacebuilding and conflict resolution at the global, regional, communal and interpersonal levels, such as Noble Peace Laureates Dalai Lama, Shirin Ebadi and Jody Williams; Martin Luther King III; Somaly Mam; Rabbi Michael Lerner; Imam Deen Shareef; and many others.
| | |
| --- | --- |
| | |
| Sara Hirsch of Models for Peace, Mayor Cory Booker and Alyn Ware | |
| | |
Mr. Granoff and PNND Coordiantor Alyn Ware represented the Nobel Laureate Organization, the International Peace Bureau, and presented on the "Peace in the World" panel alongside Shirin Ebadi, Jody Williams and Ishmael Beah, author of A Long Way Gone. Mr. Granoff and Mr. Ware also chaired the workshop with Costa Rica Ambassador Ana Teresa Dengo titled "The Prosperity and Security of Peace."
» Download the full report from the International Peace Bureau
» Learn more about the Newark Peace Education Summit
» Listen to a special, hour-long episode of Women'sRadio with Jonathan Granoff, focusing on the Newark Peace Education Summit and the power of peace
» Watch a video of Mr. Granoff discussing the Summit and its powerful message of peace
India Urged to Take Lead on Nuclear Disarmament
The February 20 edition of The Hindu, India's leading daily newspaper, reports that a group of six senior Fellows of the distinguished World Academy of Art and Science (WAAS) have urged India to take the lead in ridding the world of nuclear weapons "in its own interest as well as in the interest of humanity."
| | |
| --- | --- |
| | |
| | Prime Minister Singh at the 2008 Conference commemorating the Rajiv Gandhi Plan in Delhi |
The group sent a letter to Prime Minister Manmohan Singh and Congress President Sonia Gandhi, asserting that nuclear weapons pose an existential risk to India. The letter's annex, based on a lecture delivered by GSI President Jonathan Granoff at the recent conference of WAAS and the Centre for Air Power Studies, calls for "a gathering of likeminded states and leading civil society organizations to begin a preparatory process for the universal, non-discriminatory, legally verifiable ban on nuclear weapons."
» Read the letter to Prime Minister Singh and Mrs. Gandhi
For further background on India's position on the subject of nuclear disarmament:
» See the presentation by Prime Minister Singh at the 2008 conference commemorating the Rajiv Gandhi Action Plan.
» Read also the presentation made at that conference by PNND Council Member Mani Shankar Aiyar, Member of the Indian parliament, former advisor to Prime Minister Gandhi, leader of the new advisory group of Prime Minister Singh. (See below.)
World Forum of Spiritual Culture
On October 18-20, 2010, the Government of Kazakhstan held the World Forum of Spiritual Culture, to discuss "the spiritual and moral crisis that is destroying humanity" and to "realize the ideals of friendship, tolerance and cooperation in the everyday lives of individuals peoples and nations." GSI President Jonathan Granoff delivered his presentation, "Images for Reality," on the opening session along with high level Kazakh officials.
» Read Mr. Granoff's presentation, "Images for Reality"
Senator Tolegen Mukhamejanov, Chair of the World Forum,
with Mr. Granoff
Elements of Mr. Granoff's presentation were reported on in two separate articles in the Central Asia Newswire, the largest English-language media outlet for the region. An article published on October 20 discussed at length Mr. Granoff's call for Kazakhstan to lead a global nuclear disarmament effort, citing the country's unique "moral authority and the right", as a former nuclear weapons holder and victim of Soviet nuclear testing, to lead this worldwide nuke-elimination effort. The October 22 article discusses Mr. Granoff's proposal to establish "dialogue centers" to promote peace.
» Read the October 20 article on the call for Kazakh leadership in disarmament
» Read the October 22 article on establishing dialogue centers for peace
Mr. Granoff was intimately involved in crafting the Forum's final declaration, which calls, inter alia, for the "spiritual and moral improvement of the world", citing it as a "common task … which will lead to peace and progress throughout the world."
» Read the declaration, "Towards New World and Creation Through Spiritual Culture"
» Read more about the Forum
Hiroshima Nobel Laureate Summit
Nobel Laureates gathered in Hiroshima from November 12th-14th and issued a powerful declaration calling for the abolition of nuclear weapons. As a Senior Adviser to the Nobel Laureate Secretariat, Mr. Granoff, along with PNND Global Coordinator Alyn Ware and MPI International Steering Committee member Rebecca Johnson joined the six Nobel Laureates and 13 Nobel Laureate Organizations at their 10th Summit, held just minutes from the epicenter of the August 6th, 1945 nuclear bomb attack.
| | |
| --- | --- |
| | |
| | Jonathan Granoff delivers a presentation to the World Summit of Nobel Laureates in Hiroshima on a panel with Nobel Laureates including Jody Williams, HH Dalai Lama, FW de Klerk. |
The Summit also established an action group of Nobel Peace Laureates to follow-up on the issues and proposals in the Declaration.
PNND organized a joint roundtable of senior parliamentarians and Nobel Peace Laureates in Hiroshima to discuss strategies for collaboration in advancing nuclear abolition, including the possibility of joint delegations of parliamentarians and Nobel laureates to key capitals.
» Read the Hiroshima Declaration on the abolition of nuclear weapons
» Scroll through links to presentations, videos and other contributions of GSI to the Nobel Laureate Summits
» Watch a video of the history of the Nobel Laureate Summits
» Visit the Nobel Peace Summit website
» Read the report of PNND Member Saber Chowdhury, "Legacy of Hiroshima"
» Read the article from the Hiroshima Peace Media Center
Chautauqua's Disarmament Week
Each year, the Chautauqua Institution in western New York State offers a retreat where the human spirit is renewed, minds are stimulated, faith is restored and arts are valued. In 2010, this massive gathering dedicated an entire week to discussions of nuclear disarmament and non-proliferation.
GSI President Jonathan Granoff served as Conference Co-Chair, along with Rev. Joan Campbell, during the disarmament week of July 18-24. Other speakers throughout the week included UN High Representative for Disarmament Affairs Sergio Duarte, Senator Sam Nunn, GSI Board Member Rev. Tyler Wigg Stevenson of the Two Futures Project, Joseph Cirincione of the Ploughshares Fund, the Rev. Jim Wallis of Sojourners magazine, and Graham Allison of Harvard University's Belfer Center.
Over 6,000 wisdom-seekers participated in the discussions on disarmament, which drew considerable media coverage in the local press, including the Chicago Sun News. High-quality audio footage of Mr. Granoff's presentation is also available.
» Read the Chicago Sun News article
» Read the July 25 article and the July 22 article in the Chautauquan Daily
» Listen to Jonathan Granoff's closing lecture on The Nexus of the Moral and Practical
PNND Activities
PNND encourages P5 to take action
| | |
| --- | --- |
| | |
| US Congressman Ed Markey, PNND Co-President | |
On 9 June 2011, the PNND Co-Presidents sent a joint letter to the leaders, foreign ministers and heads of the parliamentary foreign affairs committees of the P5 countries (China, France, Russia, United Kingdom and the United States) calling on them to use the opportunity of their meeting in Paris on June 30- July 1 to take concrete measures to implement the nuclear disarmament steps they agreed upon at the 2010 NPT Review Conference.
The Co-Presidents also released a public statement Nuclear Weapon States must reduce reliance on nuclear weapons with specific ideas. US Congressman Ed Markey argued that "The five nuclear weapon States also should shift their security spending from the maintenance and modernization of nuclear weapons towards building the multilateral framework for their elimination – including continued development of verification and compliance mechanisms to support a cessation of testing, development, production and deployment of nuclear weapons and fissile materials."
» Read the joint letter
» Read the public statement
Building Support in the Australian Parliament
As part of the efforts to build support for a parliamentary resolution to support a nuclear weapons convention, PNND organized a special dinner event on May 24, hosted by PNND Member former Senator Lyn Allison. The event featured presentations by MPI Chairman Ambassador Richard Bulter, PNND Member Chris Tremain MP (New Zealand Opposition Whip) and Tim Wright of the International Campaign to Abolish Nuclear Weapons.
Australian Prime Minister Julia Gillard, also a member of PNND, agreed to sponsor a motion in the parliament calling for the abolition of nuclear weapons, though the motion has not yet been put to a vote.
» Read about the upcoming Australian parliamentary motion
Inter-Parliamentary Union Assembly in Panama City
The 124th Assembly of the Inter-Parliamentary Union took place in Panama City April 15-20 with the theme "Parliamentary accountability: Living up to people's expectations." Many PNND members participated in the five day event to promote nuclear disarmament resolutions within the IPU and amongst their colleagues.
PNND held a lunchtime seminar featuring a keynote presentation by MPI Chairman Ambassador Richard Butler discussing MPI's efforts to support the implementation of the Secretary-General's Five Point Proposal and the role of parliamentarians in supporting its aims.
The April 18 seminar was hosted by PNND Co-President Rosario Green (former Foreign Minister of Mexico) and Harry Jenkins (Speaker of the Australian Parliament).
» Read a summary of Ambassador Butler's remarks
» Read more about the IPU 124th Assembly
MPs and WMDs for Three Days in Geneva
From March 30-April 1, PNND helped organize a three-day parliamentary conference on weapons of mass destruction in Geneva, hosted by the NATO WMD Unit, the Swiss Foreign Ministry and Geneva Democratic Control of Armed Forces.
Parliamentarians from 30 NATO Partnership for Peace countries participated. Keynote speakers from PNND included Alyn Ware, Uta Zapf MdB (Germany), Marit Nybakk MP (Norway), Senator Tolegen Mukhamejanov (Kazakhstan), Senator Douglas Roche (Canada), Dennis Kucinich (US House of Reps), Geri Mueller MP (Switzerland), Christer Winback MP (Sweden) Lord David Hannay (UK) and Giorgio La Malfa MP (Italy).
Canadian House of Commons adopts NWC resolution
| | |
| --- | --- |
| | |
| | Senator Hugh Segal |
On 7 December 2010, the Canadian House of Commons gave unanimous consent to a motion submitted by Bill Siksay MP, Chair of the Canadian Section of Parliamentarians for Nuclear Nonproliferation and Disarmament (PNND), endorsing the United Nations Secretary-General's Five-Point-Plan for nuclear disarmament and calling on the Government of Canada to engage in negotiations for a nuclear weapons convention as proposed by the UN Secretary-General.
The motion also endorsed a statement signed by over 500 members of the Order of Canada (the highest award in Canada) expressing an urgent need for action to abolish nuclear weapons, calling on all States to commence negotiations for a Nuclear Weapons Convention, and urging Canada to take leadership. Endorsers include filmmakers Atom Egoyan and Norman Jewison, authors Margaret Atwood, Charlotte Gray and Michael Ondaatje, entertainers like Bruce Cockburn, artists such as Alex Colville, environmentalist David Suzuki, ballerina Karen Kain, former external affairs minister Flora MacDonald and Senator Romeo Dallaire.
The House of Commons action resolution follows a similar motion submitted by Senator Hugh Segal (Conservative Party) to the Canadian Senate and adopted unanimously on 2 June 2010. (See Canadian Senate supports Nuclear Weapons Convention – unanimously).
» Read the presentation to the Foreign Affairs Committee by PNND Global Coordinator Alyn Ware
PNND Council Member Leads New Initiative of the Indian Prime Minister
| | |
| --- | --- |
| | |
| | Mani Shankar Aiyar |
PNND Council Member Mani Shankar Aiyar has been appointed by Indian Prime Minister Manmohan Singh to lead an advisory group that will report back to the Prime Minister in August 2011 on national, regional and global steps India could take to realize Rajiv Gandhi's vision for a nuclear-weapons-free and non-violent world order.
The work of the Rajiv Gandhi Action Plan Group (as the advisory body is called) is being coordinated by the Institute of Defense Studies and Analyses, and is taking into account opportunities arising from the new political environment and relationships (including business and financial links) between India and other nuclear weapons possessors including the United States. GSI experts Jonathan Granoff, Alyn Ware and Douglas Roche have presented to the advisory group in Delhi at different times over the past four months. Mani Shankar has also travelled to key capitals and participated in meetings such as Global Zero to consult on ideas for the report.
Promoting Disarmament and Security in North East Asia
On March 9-10, PNND sections in Japan and South Korea held a "Joint ROK-Japan Parliamentarians' Forum on Denuclearization of Northeast Asia" at the National Parliament Building in Seoul. The first session discussed the recent developments of North Korea's nuclear programs, with the second session dedicated to studying the technical and political situations in South Korea and Japan, including issues regarding the nuclear fuel cycle. Participating MPs agreed to strengthen efforts to expand support among their respective parliaments for the Joint Statement for a Northeast Asia NWFZ, and to seek more understanding of the nuclear fuel cycle of each country, with a view to the 2012 nuclear security summit in South Korea.
This meeting follows a small PNND delegation to Beijing and Pyongyang last autumn, where they met with parliamentarians, government officials, academics and peace and disarmament organizations.
And lastly, in the Japanese Diet, PNND Japan organized a screening of Countdown to Zero, which featured opening remarks by Foreign Minister Seiji Maehara.
Bipartisan Security Group Activities
START ratification
The Bipartisan Security Group actively promoted the ratification of the new START with Russia, utilizing its contacts across the aisle to shore up support for this important, security-enhancing step. BSG delegations, led by Director Bob Grey and Program Associate Kevin Davis, met with over 100 Congressional offices on the subject of START.
Working with colleagues in DC ranging from the Air Force Association to the Arms Control Association, BSG participated in a broadly-supported sign-on letter to Senators Reid, Durbin and Schumer urging prompt ratification of the arms reduction treaty.
» Read the sign-on letter
BSG members also published several pieces in mainstream media, including Chairman Thomas Graham's Letter to the Editor in the New York Times, John Rhinelander's op/ed, "Legacy at risk," in the Boston Globe, Jonathan Granoff's editorial in the Huffington Post and Ambassador James Goodby and Les DeWitt's op/ed in the Mercury News.
As part of the broader efforts to promote disarmament, GSI, in partnership with Participant Media (An Inconvenient Truth, The Kite Runner), Magnolia Films, Paolina's Way and the Ploughshares Fund, hosted a free screening of the new film, Countdown to Zero, a fascinating and frightening exploration of the dangers of nuclear weapons, featuring insights from a host of international experts and world leaders who advocate total global disarmament. 175 people attended the event, which was held at the historic Strand Theatre in Rockland, Maine, a key state with moderate Republican Senators Snowe and Collins, whose support for START and other elements of President Obama's Prague Agenda is critical.
Following the film, BSG Director Ambassador Robert Grey, former US representative to the Conference on Disarmament, and Jonathan Granoff, President of the Global Security Institute, delivered brief presentations and led a robust Q&A session with the audience. Mr. Granoff and Amb. Grey both discussed the US's important role in moving forward with nuclear non-proliferation and disarmament measures. Both expressed concern that this issue could become politically dichotomous, despite the fact that, while Democrats tend to support current arms control measures, the Republican administrations of Nixon, Reagan and Bush Senior had created the most robust and ambitious nuclear arms control agreements in US history. They urged viewers to use as much political influence they could to get Maine's Senators to ratify the START treaty. To that end viewers signed 79 letters to Maine's Senators after the show, urging them to sign START.
» Read more about the Maine screening of Countdown to Zero
American Bar Association Supports a CTBT
The American Bar Association (ABA) adopted a resolution urging the United States Government to ratify the Comprehensive Nuclear Test-Ban Treaty (CTBT).
As Co-Chairs of the ABA International Law Section's Blue Ribbon Taskforce on Non-proliferation, BSG Chairman Ambassador Thomas Graham, Jr. and GSI President Jonathan Granoff were instrumental in drafting and advancing the resolution.
As the largest voluntary professional association in the world with nearly 400,000 members, the ABA's support for the CTBT is a major step forward in securing the entry-into-force of the Test Ban, which requires ratification by the United States and eight other nuclear capable states, including China, North Korea, Egypt, India, Indonesia, Iran, Israel, Pakistan.
» Read the article in the ABA Journal
» Download the full ABA resolution (PDF)
| | |
| --- | --- |
| | |
| Dr. Nancy Gallagher | |
BSG Members' Recent Publications
Some of the recent publications by BSG Members include:
Ambassador James Goodby: "A World Without Nuclear Weapons is a Joint Enterprise," Arms Control Today, May 2011.
Dr. Nancy Gallagher: "International Security on the Road to Nuclear Zero," Nonproliferation Review, Summer 2011.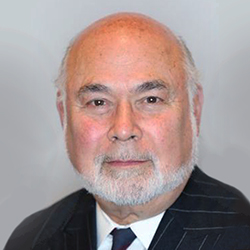 Jonathan Granoff is the President of the Global Security Institute, a representative to United Nations of the World Summits of Nobel Peace Laureates, a former Adjunct Professor of International Law at Widener University School of Law, and Senior Advisor to the Committee on National Security American Bar Association International Law Section.