WORKING TO ACHIEVE A PEACEFUL SUSTAINABLE FUTURE FREE FROM THE THREAT OF NUCLEAR WEAPONS
Dear Friends,
While the conduct of the reckless grab the headlines, serious people understand the value of ensuring that professional, diligent, principled advocacy for global security remains strong and engaged. For more than two decades the Global Security Institute (GSI) has increasingly been an effective voice for reliance on the rule of law and progress to obtain a world free of the threat of nuclear annihilation.
It is most awkward to blast one's own trumpet but I am very proud to say that where conversations in the realm of international security matter GSI's leaders are often present and effective. Your support helps to ensure that we remain influential at the United Nations during the General Debates when heads of state and government are present, at international forums where initiatives of significance are being created, in the press, in briefing candidates for office, in influential organizations such as the American Bar Association or the Parliament of the World Religions, during international treaty negotiations and during the creation of national legislation.
As an example of what we are asking you to support, 
Parliamentarians for Nuclear Nonproliferation and Disarmament (PNND)
 , a program of GSI, is unique, international in impact, and worthy of your support. The value of educating and inspiring legislators all over the world on the importance of preventing the spread of nuclear weapons and obtaining the security of a world free of nuclear weapons cannot be overstated.
I invite you to read more about PNND and their impressive work below.
The success of these endeavors and others like them depends upon your support.
Please consider making a gift to support our work. Thank you deeply.
Sincerely,
About PNND
Parliamentarians for Nuclear Non-proliferation and Disarmament (PNND) is a non-partisan forum for legislators nationally and internationally to share resources and information, develop cooperative strategies and engage in nuclear risk-reduction, non-proliferation and disarmament. The network is led by 13 co-presidents and 40 council members, all influential parliamentarians from a mix of nuclear-armed, allied and non-nuclear countries. The membership of over 600 legislators includes current and former prime ministers, presidents, foreign minister, defence ministers, speakers/presidents of parliaments, heads of key parliamentary committees, and leaders of inter-parliamentary organizations including the Inter-Parliamentary Union and the Parliamentary Assembly of the Organization for Security and Cooperation in Europe. PNND has offices in USA, Switzerland and Czech Republic, as well as part-time staff in a number of other countries hosted by partner organizations.
PNND staff assist members to advance nuclear risk reduction, non-proliferation and disarmament measures in their national legislatures, as well as to engage with civil society, parliamentary colleagues in other countries and in international forums such as the United Nations, Non-Proliferation Treaty Review Conferences, other treaty bodies and inter-parliamentary forums.
PNND 2020:
PNND key activities planned for 2020 include:
·      PNND Assembly in Seoul, Korea, April 22-24, 2020. The Assembly will be hosted by the Parliament of South Korea. The main objectives are to a) inform and effectively engage parliamentarians from around the world in initiatives to support a diplomatic process to achieve peace and denuclearization of the Korean peninsula, and b) inform and enhance the engagement of parliamentarians in nuclear risk-reduction, non-proliferation and disarmament globally.
·      January 9, 2020. 1pm – 5:30pm. Basel, Switzerland. PNND is organizing this event in cooperation with the Basel Peace Office.
·       
PyeongChang Peace Forum
 , PyeongChang, South Korea, Feb 9-11, 2020. The forum is being held on the anniversary of the Korean Peace initiative launched at the 2018 Winter Olympics. It will bring together Olympic (IOC) officials, sports champions, legislators and practitioners in peace, disarmament and sustainable development in order to support the Korean peace and denuclearization process. PNND is on the organizing committee.
·      International parliamentary meeting on the UN Secretary General's disarmament agenda. New York, Feb 19, 2020. The meeting will include parliamentarians from around the world as well as representatives of the Inter-Parliamentary Union -IPU, Parliamentarians for Global Action, Parliamentary Forum on Small Arms and Light Weapons and the UN Office of Disarmament Affairs. PNND is organizing the meeting to consult with stakeholders on the draft of 'Securing our Common Future: A Guide to Parliamentary Action in support of Disarmament for Sustainable Development,' which is being prepared by PNND and IPU and will be finalized, published and then released at the 2020 IPU Assembly in October 2020.
·      Parliamentary engagement in the 2020 NPT Review Conference. Every five years there is a review conference of the NPT. This is a key time to advance nuclear non-proliferation and disarmament action.
·      International Convocation (Olympics) initiative. Tokyo, August 2020. PNND is partnering with other key organizations on this initiative. Outline attached.
Past achievements include:
·      Inter-Parliamentary Union (178 member parliaments) in 2014 adopts by consensus a  
resolution submitted by PNND members
  calling on parliaments to promote the International Day for the Total Elimination of Nuclear Weapons and work with their governments to eliminate the role of nuclear weapons in security doctrines and negotiate a convention or package of agreements to abolish nuclear weapons globally.
·      The Organization for Security and Co-operation in Europe (OSCE) Parliamentary Assembly (56 legislatures including France, Russia, UK and USA) in 2015, 2016 and 2017 adopts resolutions submitted by PNND members calling on governments to adopt nuclear-risk reduction measures such as no-first-use, and supporting UN-led negotiations for global nuclear disarmament;
·      PNND members in Lichtenstein, New Zealand, Norway and Switzerland have moved their governments to adopt policy to divest (end investments) in corporations involved in manufacture of nuclear weapons and their delivery systems. PNND New Zealand moves the government to extend this policy in 2019 to prohibit any payloads related to nuclear weapons control on space vehicles launched from New Zealand;
·       
PNND 2015 Assembly
  is held in Czech Senate in conjunction with the Czech Foreign Ministry Prague Agenda initiative to follow-up President Obama's historic Prague speech;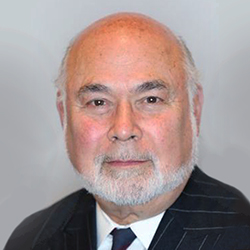 Jonathan Granoff is the President of the Global Security Institute, a representative to United Nations of the World Summits of Nobel Peace Laureates, a former Adjunct Professor of International Law at Widener University School of Law, and Senior Advisor to the Committee on National Security American Bar Association International Law Section.